A. Vegetables and Fruits
Feicheng Green Fruits and Vegetables Ltd. specializes in the cultivation and processing of frozen vegetables and fruits. Located in the heart of organic farmland in China, the facility is certified by OCIA according to NOP guidelines of USDA and by BSC Oko-Garantie to supply a variety of organic vegetables for US and EU markets. This facility also supplies conventional vegetables and fruits for those products which are in conversion. From about 330 hectares of organic and conventional plantation, the facility has the capacity to produce about 20,000MT of frozen vegetables and fruits annually.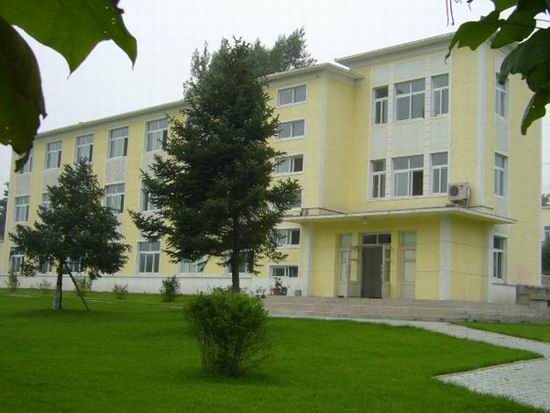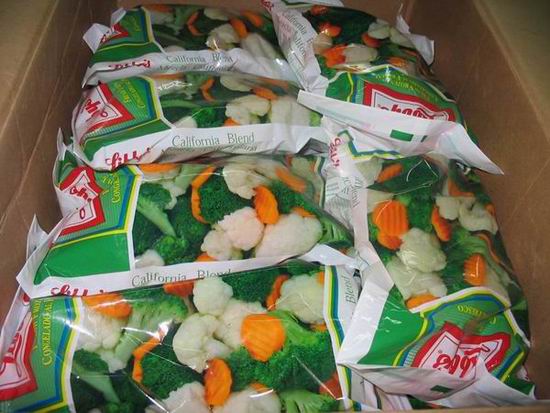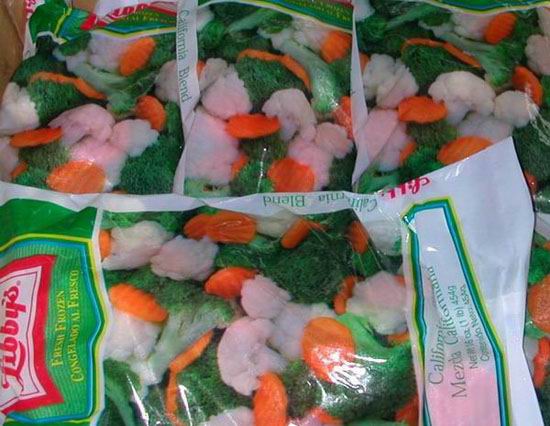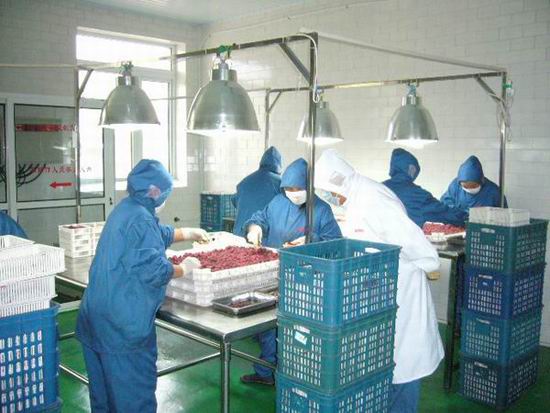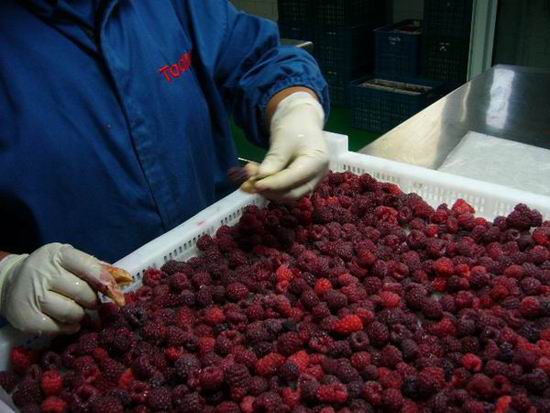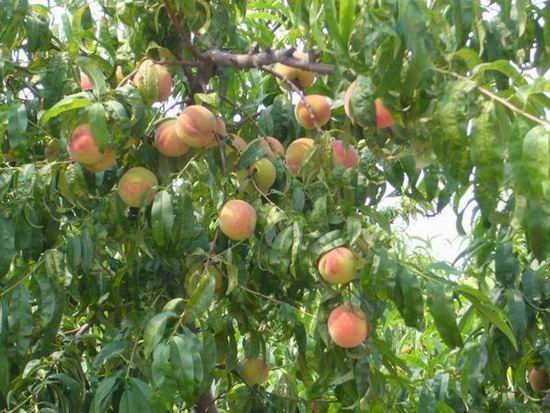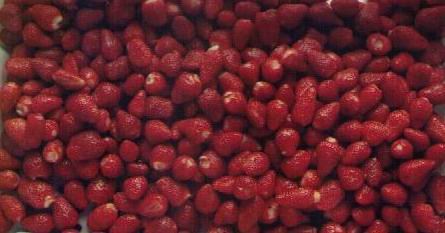 Wulian Hongda Foods Ltd., located in Shandong China, specializes in the production of vegetables in fresh, frozen, brine preserved and dehydrated formats. Located along a major interstate highway in the greenbelt of Shandong province, it is only 180 km from the port of Qingdao. With a total cultivated area of 15,000 mu (about 990 hectares) certified to abide by the guidelines of European Good Agricultural Practice (European GAP) and the China GAP, it ensures the supply of reliable raw materials. With 3 packing lines, 1500MT of fresh vegetable storage, 1000MT of frozen vegetable cold storage, it packs about 10,000MT of vegetables including komatsuna, chingengcai, garlic sprout, broccoli, cauliflower, pumpkin, sugar snaps, spring onion and radish. All products are exported to Japan, Korea, North America, and some Asian Pacific countries. Since its establishment in 1984, it has grown to be recognized as a leading enterprise, special technology demonstration enterprise in Shandong and it is also a participating enterprise in the National Agricultural Integrated Development as well as the National Department of Science and Technology Star Fire Seeding Program. The enterprise challenges itself to abide by the motto of maintaining the highest standards of reputation and product quality.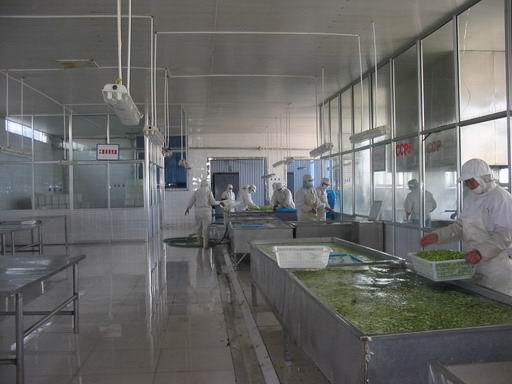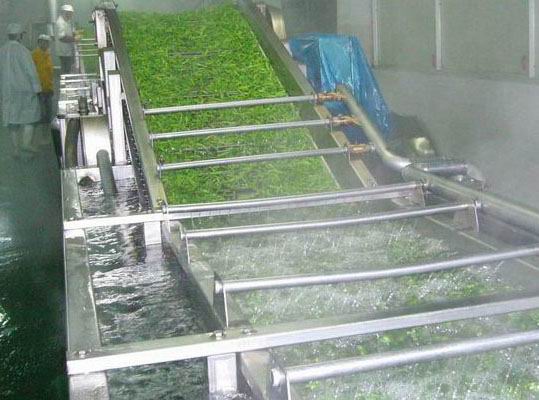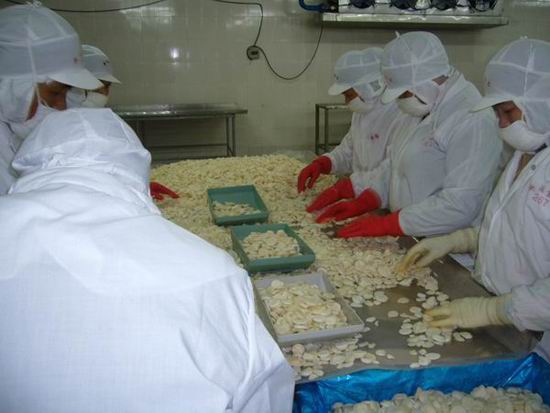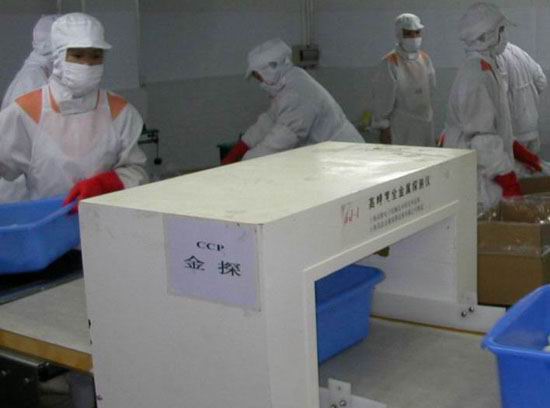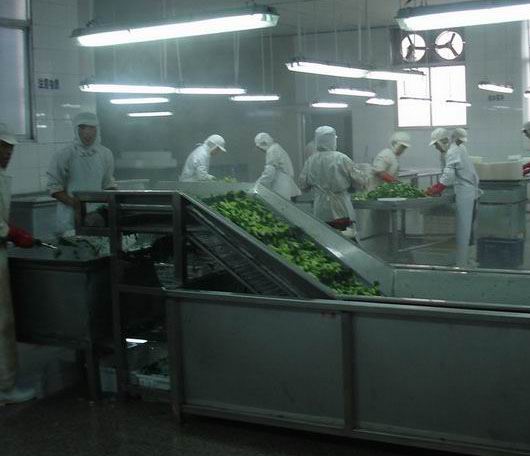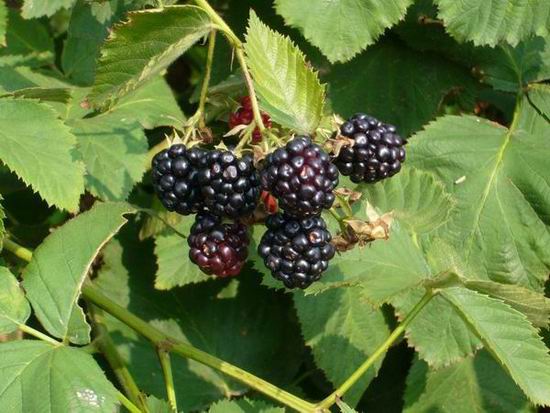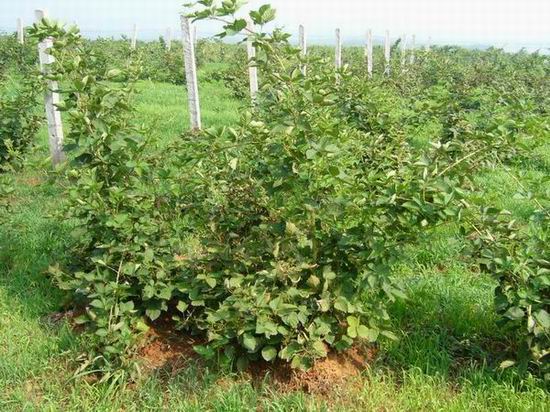 B. Seafood
Shantou Yuexing Enterprise Co., located in Guangdong China, specializes in value added frozen Penaeus vannamei white shrimp, sea caught shrimp, squid, tilapia and other farmed fish It has a production capacity of about 40MT per day. The facility is fully equipped to analyze the levels of antibiotics and microbes of the raw materials and finished product in house. The facility has been exporting shrimps to US for over 15 years without a single shipment rejection by FDA or a customer. The facility has passed the auditing of Sysco and Silliker.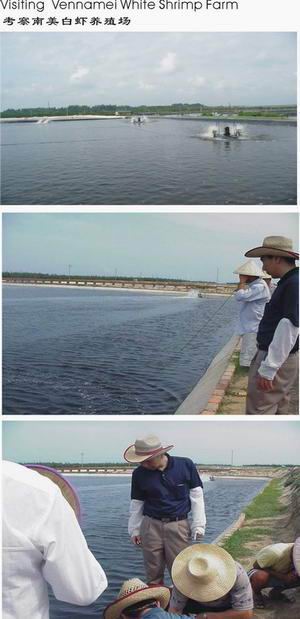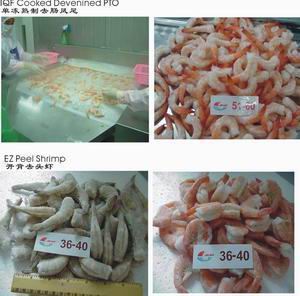 Dong Gang Daping Seafood Ltd., located in Liaoning China, is a fully integrated seafood facility that has a fishing fleet with on board freezing capacity, a transport vessel with 2,000MT capacity and processing factory with 5,000MT of storage capacity. The facility is capable of processing in a sterilized environment. It also has the capability to freeze products at -40 to -45 degree Celsius. The facility specializes in a full range of frozen and dried Todarodes pacificus squids and other species of squids and octopus. It also process ocean fish fillets, shell fish and crustaceans.